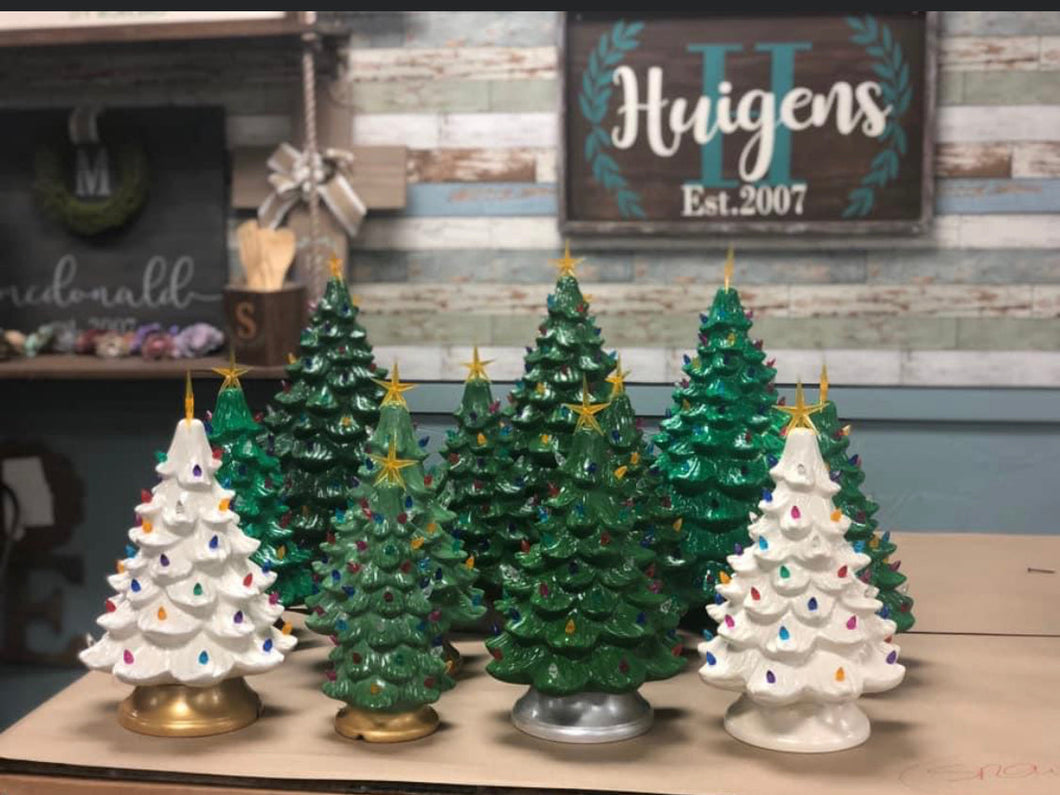 11/27/23-Happy Hour Saloon
Hammer & Stain SoCal
Join us November 27th at 6pm for a DIY workshop with Hammer and Stain-SoCal at Happy Hour Saloon! Customize your project with your choice of paint (chosen at party!) This registration will allow for ONE ADULT to make a nostalgic ceramic Christmas tree!
All trees come with base, lights and star! 
****DOORS WILL OPEN AT 5PM****
HOW TO REGISTER:
1. Choose your tree size from the dropdown menu below. 
2. Proceed with checkout.
Regular price $40.00 Sale
Terms
Once your order has been submitted we are immediately beginning the process of production of your personalized stencil. Due to the time and personalization involved in each project, we do not offer refunds, However, if you are unable to complete your project in studio, we can complete your project for a $10-$25 charge (depending on project size) or a kit will be supplied for you to complete your project at home. Hammer & Stain reserves the right to make any amendments to this policy at any time. Notification of any changes will be published on this page. If you have any inquiries regarding cancellations or any of our other policies please contact us.