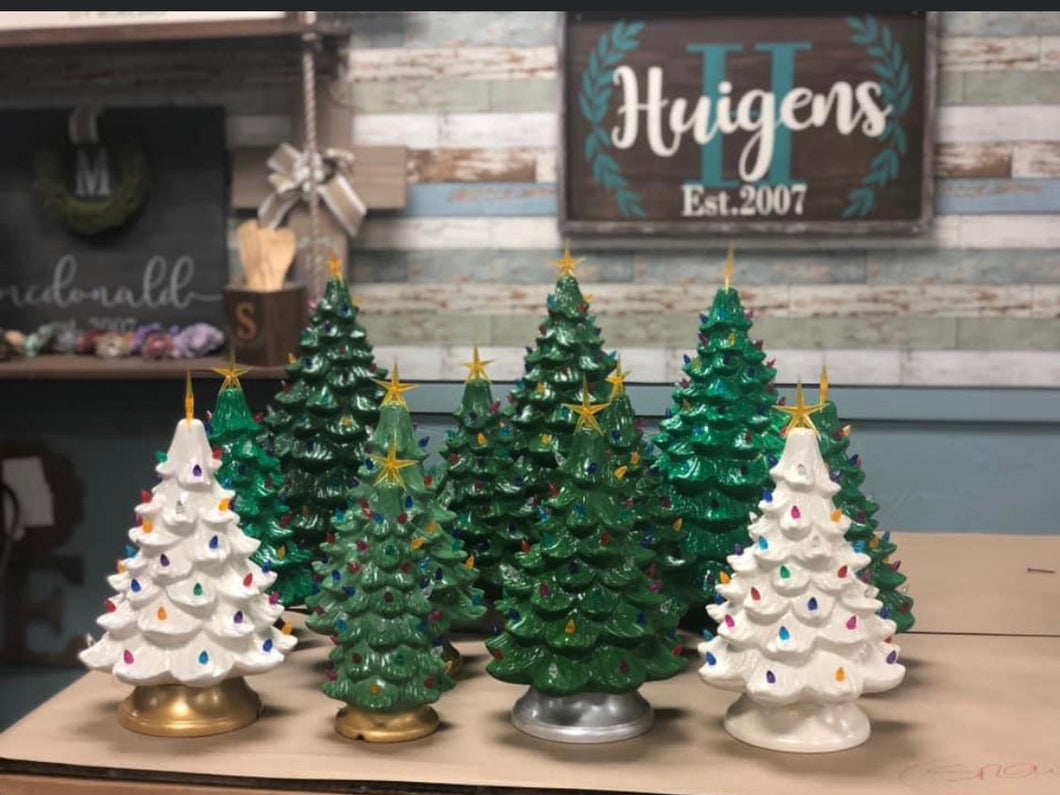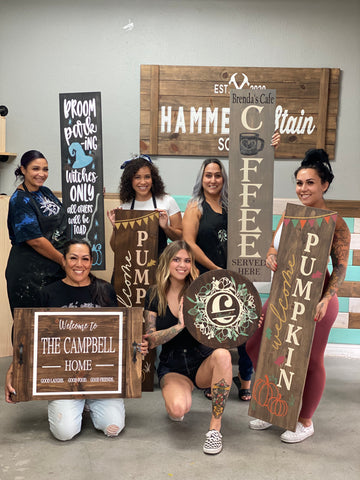 PRIVATE PARTIES
Gather your friends, family, and colleagues for an unforgettable night with paint, wine & lots of laughs. You know "me time" is important!
CLICK HERE TO BOOK YOUR PRIVATE PARTY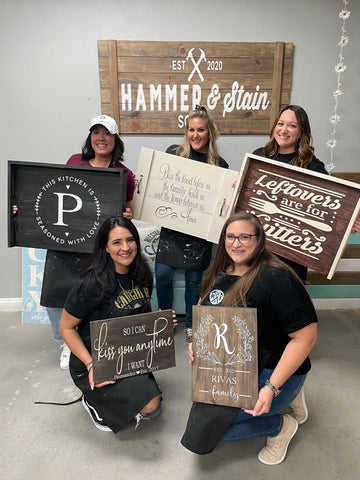 RESERVE YOUR SPOT/PICK YOUR PROJECT
Check out all our current projects that can be chosen for private parties or open paint days! Pre-purchase a project and reserve your spot for an open paint day at the studio!
CLICK HERE TO CHECK OUT OUR PROJECTS AND PRE-ORDER FOR OPEN PAINT
Things to know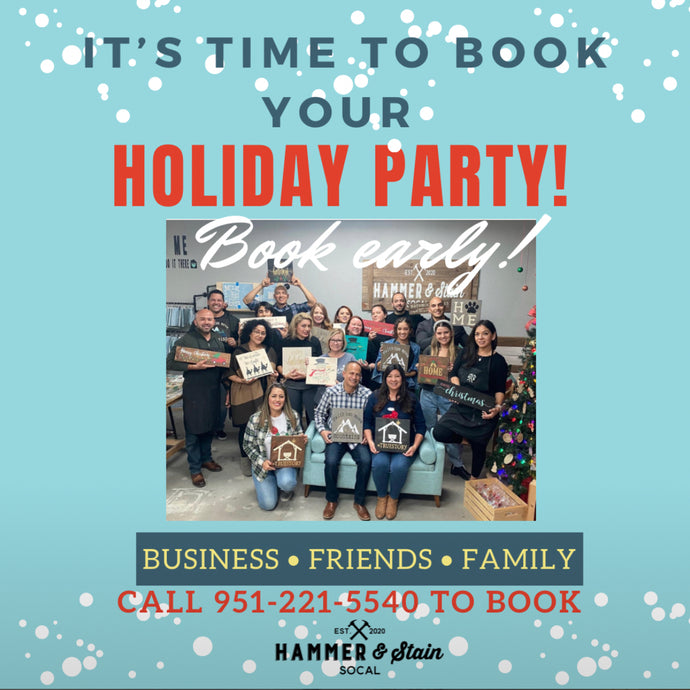 What Our Makers Are Saying
Hammer and Stain SoCal is absolutely amazing! It's a great place to spend time with friends/family while creating your own DIY projects. There are so many to choose from or you can customize your own. If you're looking for a great way to spend the day, this is definitely a hit! I've created so many projects and I keep going back for more!

Cecilia A, Rancho Cucamonga, Ca
Thank you Jill and the crew at Hammer & Stain! A great assortment of things to do, with hands-on support makes my projects look like they are professionally done. I highly recommend the supportive team at Hammer & Stain for unique treasures with a personal touch!

Amy V. Upland, Ca
Hammer and Stain has become one of my happy places! The owner knows her stuff, is very accommodating, and fun to work with. All staff are amazing. Going there is fun and therapeutic at the same time! I feel so proud of myself after every project! I've gone there by myself, with a friend, or have had parties. Any way I do it, is so much fun! Thank you Jill for creating a safe space for me to be creative. I highly recommend going to this shop and making it one of your happy places!

Tammy U. Rancho Cucamonga, Ca
The owner, Jill, is the heart and soul of Hammer & Stain SoCal. Her passion and dedication to providing a unique DIY experience truly shine through in every aspect of the business. Jill is not only a wonderful host but also an incredible guide for all DIY enthusiasts, regardless of their skill level. Her patient and friendly demeanor make the whole process enjoyable and stress-free.

Mia B. Chino Hills, Ca
Ceramics, Wood, and Candle craft projects are available. She answered all my questions and was super helpful with colors. You pick a project and complete it there. You can also order a project in advance online.

Ruth G. Rancho Cucamonga, Ca