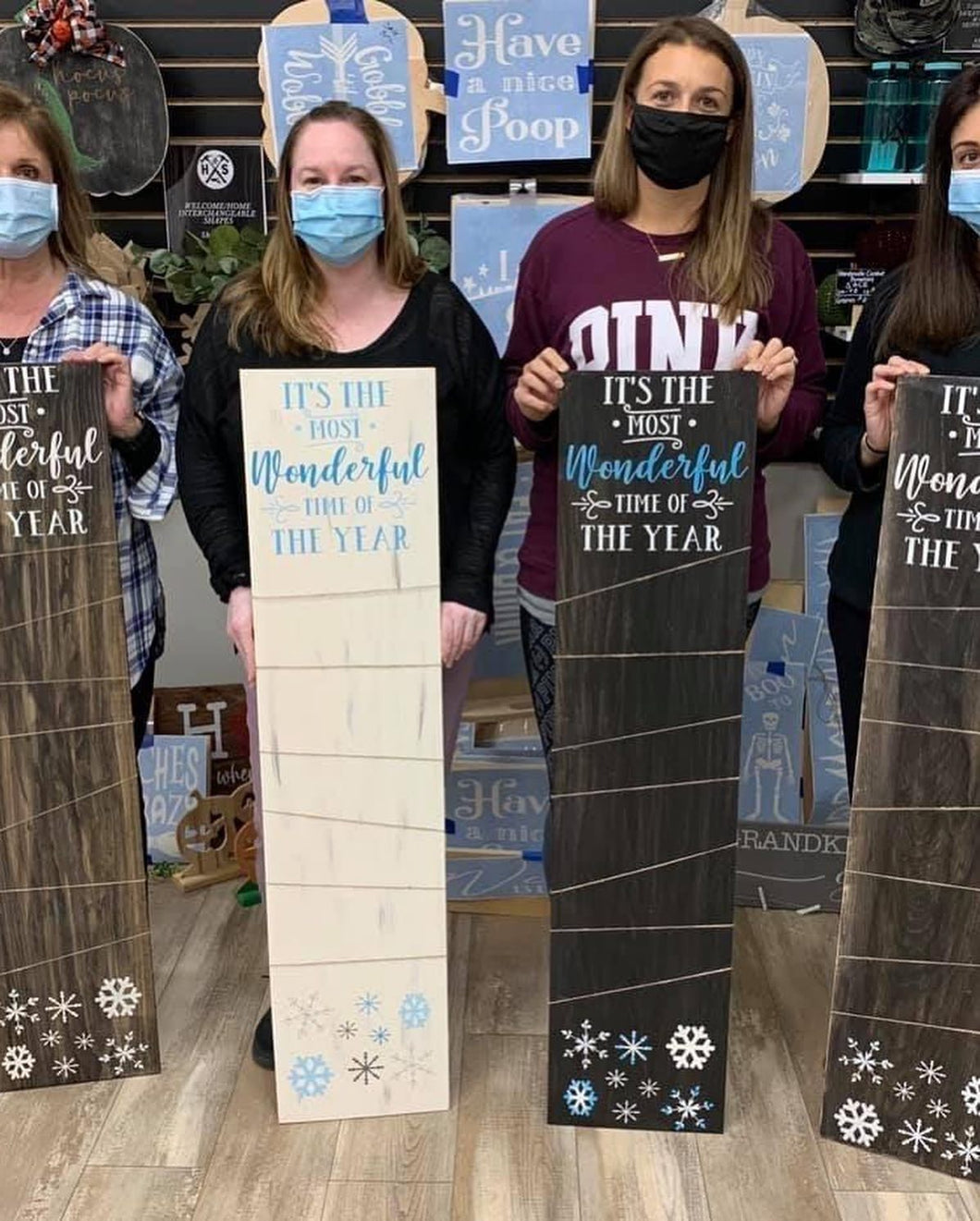 Christmas Card Holder
Hammer & Stain SoCal
Customize your project with your choice of stain & paint. This registration will allow for one adult to make a 48in Christmas card holder. BYOB or Wine welcome! 
HOW TO REGISTER:
1. Choose your project design from the dropdown menu below. 
2. On the personalization form, enter the personalized data needed in order to prepare your stencil. Proceed with checkout.

*Simple substitutions of words within the shown design and layout can generally be made at no additional charge. However, significant changes to our standard designs or special requests for a new design are considered custom and must be pre-approved and submitted at least 7 days prior to your event. If approved, a customization fee of $25 will apply.
Regular price $70.00 Sale
Terms
Once your order has been submitted we are immediately beginning the process of production of your personalized stencil. Due to the time and personalization involved in each project, we do not offer refunds, However, if you are unable to complete your project in studio, we can complete your project for a $10-$25 charge (depending on project size) or a kit will be supplied for you to complete your project at home. Hammer & Stain reserves the right to make any amendments to this policy at any time. Notification of any changes will be published on this page. If you have any inquiries regarding cancellations or any of our other policies please contact us.